Divorce & Family Law
Protecting Your Spousal & Parental Rights With Compassion
We Are Good At Law Things
If you are going through a divorce or involved in a family court case, you are likely in a position you never expected to be in. Emotions run high and you need a steady hand that will efficiently, compassionately and competently work to protect your rights. Geraldene Sherr Duswalt, Esq. has the skill and experience to handle divorce and family court cases for a broad spectrum of clients, from average wage earners to major business owners and investors.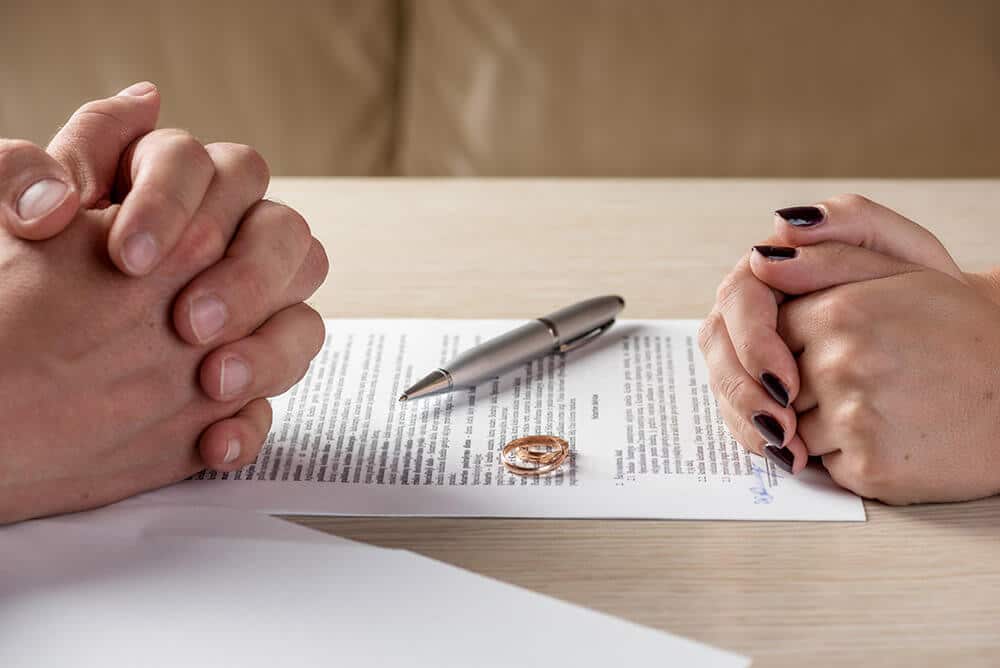 "Geraldene is a no-nonsense attorney who took care of my case with considerable expertise and attention to detail. I would call her for help again without hesitation. "
Charlie B.
Review From Google
Our Approach to Divorce & Family Law
Custody, Parenting Time, & Child Support
Child support is determined based upon such factors as each parties' income, and the needs of the child. We can help you with the determination, enforcement and modification of child support. Generally both parents have the right to be a part of their children's lives. We can help you determine what is appropriate in your situation and are highly familiar with the latest developments in child custody, including the laws governing parent relocation, parental alienation, and formulating parenting plans that work with the lifestyle of our clients.
Division of Assets, Alimony, & Spousal Support
We are particularly skilled at dealing with questions of asset valuation and other issues that arise in the divorce of many couples. In certain divorce cases, one spouse will be granted the right to regular support payments from the other in order to maintain their standard of living.  A recently adopted law makes the dissolution of a civil union virtually identical to a divorce.
Moving Forward With The Rest Of Your Life
Divorce or separation can be life changing. My office will help you resolve your case in a way that will help you move on to the rest of your life. Whether you are the husband, the wife, the mother, or the father, my goal is to help you obtain the results that work best for you and your family as you move forward. My dedication, hard work and extensive experience in this field will help you to achieve the results you need.
Throughout the years of family practice we have found that the emotional and financial toll of a divorce or family court case can be significantly reduced through negotiations, mediation, and when necessary, aggressive litigation. Our mission is to facilitate a resolution that allows families to move through their difficulties and emerge in a favorable position to continue with their lives.
Fees & Retainers
Family law cases are billed hourly and a retainer is provided by the client as a fund from which those hourly fees are deducted. The retainer is based upon an estimate of what the cost should be to process the case. It is generally not possible to predict the total number of hours that would be necessary as it could vary greatly depending upon the facts and circumstances of your case.
During the initial consultation, I will evaluate your situation and provide you with a retainer amount that fits your specific circumstances. There is no charge for the initial consultation.
Schedule a Consultation
Let our experience, dedication and compassion work for you. Contact Geraldene Sherr Duswalt, Esq. to set up an appointment. All telephone calls and e-mails will be answered promptly.
There is no charge for the initial telephone call and all calls will be returned by an attorney.
New Jersey Office
Law Office of Geraldene Sherr Duswalt
1812 Front Street
Scotch Plains, NJ 07076
New York Office
Law Office of Geraldene Sherr Duswalt
580 Fifth Avenue, Ste 820
New York, N.Y. 10036
Hours
Mon - Fri: 8am - 6pm
Weekends flexible by appointment